My Heart could be your Home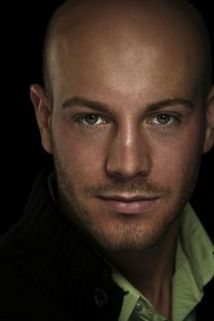 Hmm,where do i start? A down-to-earth man who has lots of love to give.Although I haven't had successful relationships in the past, I know what I am looking for in a permanent commitment.People focus so much on the physical or financial attributes of a person, that they fail to think about their lives with that person, 10…20..30 years down the road. For me, it is all about how the person makes me feel inside. Looks fade, money is spent (you never know when either of those things will be exhausted), but who you are on the inside never dies. That's what I look for in a mate.Please Catch me if you Can
In addition.. I'm respectful to everyone, so I expect the same in return. I love dogs.I lost my 13 year old German shepherd recently. I eventually would like to get another one,but it's a bit hard to replace such a perfect dog. . I wish I could do more of it. I love to travel.I love meeting people from different countries and also learning other cultures. Although I am only fluent in English only but I love to learning words in other languages. I will end this mini autobiography, or else I may need to shop for a publisher.If you are taking a likening to my profile or i send you a flirt,please drop me a line containing your E-mail address,and let's get the conversation started.
My Ideal Partner
Please read the about me above and you can tell my kind of partner.
Username unique456
IP Address 41.155.78.36
Reported Country: Australia
Actual Country: NIGERIA*
*It is possible for scammers to fake IP addresses and country.
Remember, this is a FAKE PROFILE set up by a scammer on my dating site. DO NOT ATTEMPT CONTACT. Click here to learn more about the Scammerz.org project.
---
About this entry
You're currently reading "My Heart could be your Home," an entry on Scammerz.org
Published:

11.18.10 / 1am
Category: