Wild and free spirited.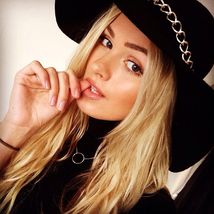 Free spirited Love for nature, swimming in moonlight, dancing. Enjoy cooking, spoiling my partner- body rubs. Love to laugh. Love music, very broad taste. Enjoy candle lit dinner with candle lit baths. Broad outlook on life. Kind of woman that will be with the right partner until the end of time.
My Ideal Partner
Someone with a free spirit that does not allow society to constrict you. Hardworking, loyal. Someone that believes in love the way I do. Energetic, funny, adventurous, love nature in all its forms. And very important can communicate, good listener as well. Someone that will embrace my free spirit. Can listen to music with me, share small things together. No snobs please, pain in the butt. Someone that takes care of himself. Have good balance in life.
Username ShirleyP23
IP Address 208.53.157.177
Reported Country: Australia
Actual Country: UNITED STATES*
*It is possible for scammers to fake IP addresses and country.
Remember, this is a FAKE PROFILE set up by a scammer on my dating site. DO NOT ATTEMPT CONTACT. Click here to learn more about the Scammerz.org project.
---
About this entry
You're currently reading "Wild and free spirited.," an entry on Scammerz.org
Published:

04.16.16 / 6am
Category: