Hello, I'm single and searching for mr right. my user name is the same at yahoo com and we can take it from there. I'm single and ready to mingle right now.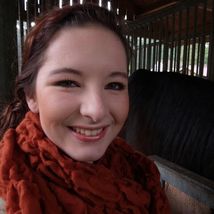 I am eager to create a really healthy relationship and having found my life-partner I will make sure to bring my man the feeling of being loved and appreciated every day of our being together. I will care a great deal about his thoughts, feelings and opinions; I will always be their for him, available to help to fulfill any of his dreams and ambitions and support when he will need me; I will respect my soulmate, I will never put him down when talking to him; I will be faithful and always tell him the truth. My affection will always be focused on the man I will care for. I have so much gentleness and love inside which I am eager to lavish upon him and every time embracing my lover, kissing him passionately, holding his palms, being together in bed or just looking in his eyes I will be extremely grateful for that he shares his life with me. I am a genuine and sincere, flexible and compromising woman. My kind, amiable nature always helps me to get along with people an! d I usually receive a positive feedback from others for my good sense of humor and positive energy which seems to be inexhaustible. I am understanding and forgive easily and I am extremely trustworthy. I love home and any chores around the house are the possibility for me to release my desire to create comfort and perfect my dwelling. I am a wonderful cook and I really love to treat my close people with the amazing dishes I put all my heart and soul into. I can meet with my friends.
My Ideal Partner
I am sure that my future partner and the family we will create, will be my number one priority in life. I imagine my soulmate as a kind, caring, loving, gentle man who would always be with me through thick and thin. The dream to meet the man who will love me heartily, who will become my friend, lover, trustee, partner, is the thing that keeps me steadily walking along my path to meeting you. Do you share my faith? Would you like to check that I am the one?
Username katiefreeman100
IP Address 178.62.100.131
Reported Country: Australia
Actual Country: NETHERLANDS*
*It is possible for scammers to fake IP addresses and country.
Remember, this is a FAKE PROFILE set up by a scammer on my dating site. DO NOT ATTEMPT CONTACT. Click here to learn more about the Scammerz.org project.
---
About this entry
You're currently reading "Hello, I'm single and searching for mr right. my user name is the same at yahoo com and we can take it from there. I'm single and ready to mingle right now.," an entry on Scammerz.org
Published:

04.17.16 / 12am
Category: