am a easy going person hearted and goal oriented….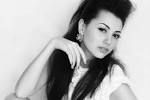 Who am I?
I am an honest, trustworthy, caring, and large (too) big woman who is busy with goal oriented of life and preferably active outside is busy with gardening etc.
I love the outdoors, like to go for a shorter or longer time on holiday but am always very happy to be home.
I enjoy toy games with siblings and nice long sit outside, around the house or anywhere else in the world . . .
From birth I am a freedom person, by work I went to live in West Brabant. For my work I make a lot of mileage,
Favorite holiday destination is France, especially Paris on my wish list is also USA, Cuba, and . . . but weekend at home is also great!
My Ideal Partner
i will need a peaceful man financial responsible nice body shape good looking and most be christian who can love and care as well….
Username ibaddan
IP Address 197.211.53.15
Reported Country: Australia
Actual Country: NIGERIA*
*It is possible for scammers to fake IP addresses and country.
Remember, this is a FAKE PROFILE set up by a scammer on my dating site. DO NOT ATTEMPT CONTACT. Click here to learn more about the Scammerz.org project.
---
About this entry
You're currently reading "am a easy going person hearted and goal oriented….," an entry on Scammerz.org
Published:

01.05.16 / 11am
Category: