HUNTING FOR MY PERFECT MATCH!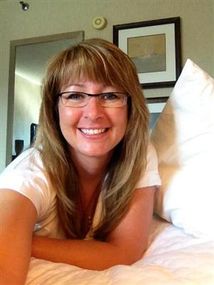 I am a good hard working honest and motivated woman who is always striving to better myself both personally and professionally. I am proud of what I have accomplished in life but I'm always setting bigger and better goals and determined to accomplish them. I have made great sacrifices in life to get what I want. I'm passionate about life and all it has to offer. I believe a relationship is about the little things you do for each other, respect and appreciation.
My Ideal Partner
I want a man that can be honest with me all his life, Someone who is confident in themselves and in life without being egotistical. I usually put others before me, but if you step on my toes…watch out!:) I treat people the way i want to be treated and expect nothing less! I treat people with full respect and dignity. And the right man for me should want romance in his life and enjoy holding hands, getting flowers, evening walks on the beach, and lots of cuddling.
Username Slyenette7725
IP Address 41.71.176.238
Reported Country: Australia
Actual Country: NIGERIA*
*It is possible for scammers to fake IP addresses and country.
Remember, this is a FAKE PROFILE set up by a scammer on my dating site. DO NOT ATTEMPT CONTACT. Click here to learn more about the Scammerz.org project.
---
About this entry
You're currently reading "HUNTING FOR MY PERFECT MATCH!," an entry on Scammerz.org
Published:

05.19.14 / 7am
Category: