Single Dominant Lady Seeking to someone Submissive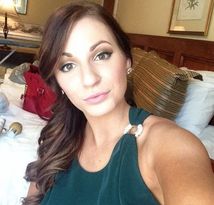 Im a fantasy lifestyle seeking woman who loves some sort of kinky and alternative lifestyle community. i am single never been married no kids at all so availability is not a problem. what makes me special is that i am a real dominant inside and out seeking to some submissive person who is willing to be trained and learn more about this kind of sexual satisfaction acts. i am more only to slight domination like bondage, cuckolds and some sort of pet training, sissy training, and body worshiping. I am here for meet up real time only not into cam to cam cybersex things. If you knows how to respect then i think i can manage to help you.
My Ideal Partner
What i am seeking for is just a simple person with personality that can be controlled. a person that is willing to try new things, fantasize to worship and obey me, knows to find out his personal limitation, burst his inner desire, willing to try things that is out of his expectation, can manage some sort of physical and psychological pain and willing to obey rules and command. if there is a real man that can manage all of this thing then message me and lets set up a weekly meet up session.
Fantasy
I am more onto Domination aspect of sexual matter. it means i am always incharge to any circumstances
Movies
Fifty Shade of Grey
Music
Rnb
T.V.
There are lot to mention
Books
Novels
Food
Different Cusine
Sports
Lot to metion
Activities
Remember, this is a FAKE PROFILE set up by a scammer on my dating site. DO NOT ATTEMPT CONTACT. Click here to learn more about the Scammerz.org project.
---
About this entry
You're currently reading "Single Dominant Lady Seeking to someone Submissive," an entry on Scammerz.org
Published:

08.13.15 / 7pm
Category: