kinda new in here!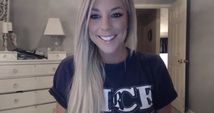 I can be charming and awaken your desire, let yourself be surprised. I am willing to help you to make your leisure time well and you called me a very sexy. You should see the opportunity not to be missed and get to know me. Then I can show you all what I have to offer. This will always remain you in remembrance, because I have enough experience and can show you some new things. I can wake skillfully your spirits and prepare you a feeling of a special kind. My fantasy is unlimited and will convince you.. :p
My Ideal Partner
hot hands, tender fingers, a greedy tongue and clenched your manhood. Do not let me wait a long time and so that we can become one an catch me to my iskyperss isabellestokes and i will open my legs for you
Username Cantt0uchthis!
IP Address 109.169.35.30
Reported Country: Australia
Actual Country: UNITED KINGDOM*
*It is possible for scammers to fake IP addresses and country.
Remember, this is a FAKE PROFILE set up by a scammer on my dating site. DO NOT ATTEMPT CONTACT. Click here to learn more about the Scammerz.org project.
---
About this entry
You're currently reading "kinda new in here!," an entry on Scammerz.org
Published:

05.24.15 / 6am
Category: