Don't open, Slippery when wet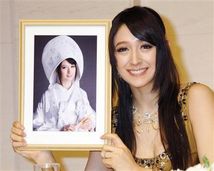 Im just simple with a warm pure heart, that can give you 100% true love, romance, passion, and sexual satisfaction guaranteed! Im even hotter in personal. So why dont you try it with me once for you to find out how a petite, young, sweet, very romantic one can rock your world. who knows you might find true love within me… maybe Im that one you've been looking for… so come on' grab the chance to take me even for a moment and let me take you to the peak of ecstasy and sexual satisfaction. I will bring you to the seventh heaven youve never experience before…" No one seems to be perfect in this world, thats why we had a heart and mind to understand and to deal with life in order to make a perfect world." Im just a simple, kind, nice and warm hearted human being which can give you love, true care and understanding. Im searching for a man who would love me for who I am, and would let me feel what it is to be loved and to be cared for. Someone who is true, honest and open-minded. And someone who will be there for me through ups and downs in life, no matter what happens. I could be all you wanted to be, just being true to yourself and you all find true love within me…"Im just a simple one, with a heart that everyone must treasure. Just try it with me then and you will know how I can rock your world I could be all you wanted, just be true, be yourself, and be honest and this sweet, hot, sexy, romantic sex angel guru will be yours forever.
My Ideal Partner
I want to meet a man who likes to play with someone like me. a man who can make my night even hotter. I want it wet, I want it wild, I like it ruff, and I like it hard. I love long foreplay… loves to do passionate and torrid kissing, want some good romance, and I want a man who can cuddle me like a baby and can make me a real woman in bed as I do make him and treat him as my master in bed for hot in, good luvin boom boom… I'd like to meet a man which can provide me a room to have fun and excitement at night till the early mornin' sunrise… I want some boom-boom and I want to experience more fun, romance and passion… lookin for a long-term relationship also, but only to the one who can truly love me and give the best out among the rest… if you can make it happen then I will be your's forever, till the end…..
Username juicyhole
IP Address 37.235.54.86
Reported Country: Australia
Actual Country: UNITED KINGDOM*
*It is possible for scammers to fake IP addresses and country.
Remember, this is a FAKE PROFILE set up by a scammer on my dating site. DO NOT ATTEMPT CONTACT. Click here to learn more about the Scammerz.org project.
---
About this entry
You're currently reading "Don't open, Slippery when wet," an entry on Scammerz.org
Published:

05.11.15 / 1am
Category: