I need a lover here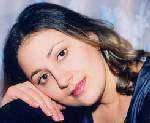 I am affectionate also and I have no trouble showing it for the right man in public or private. ..my dream man will be someone who does not loves to argue, respect my opinion…..i want a man that is honest, concern, caring, sharing, loving and loyal. A man with a shoulder i can lean on right now due to what am going through at the moment. A man that his outgoing, funny but not like a clown all the time.
My Ideal Partner
A man that is kind not critical, not anal but easy going, spontaneous, affectionate and generous with his feelings, and time. He should like to go out and keep active. I don't like sitting at home on the couch too much. He needs to be an open, honest and patient person but not a pushover. I love walks on the beach, cuddling up and watching television, especially sports. Am a very transparent person in character, am caring, sharing, loving, and most of all trustworthy…..i want a man with enough experience in life to see both of us through….am not ready for mind games and i don't want my match too be the same…..am supportive and also i want my man too be supportive. I am looking for something permanent and I know it takes time and a lot of good effort to form a good relationship. I want my man to be my best friend at all times, my sweetheart, love of my life, my partner and my soul mate all wrapped up into one man.
Fantasy
Very Good
Movies
Dramma
Music
Hip Hop
T.V.
CNN
Books
Novel
Food
Vegetaria
Username Bruce
IP Address 86.62.25.114
Reported Country: Australia
Actual Country: UNITED ARAB EMIRATES*
*It is possible for scammers to fake IP addresses and country.
Remember, this is a FAKE PROFILE set up by a scammer on my dating site. DO NOT ATTEMPT CONTACT. Click here to learn more about the Scammerz.org project.
---
About this entry
You're currently reading "I need a lover here," an entry on Scammerz.org
Published:

09.10.08 / 8pm
Category: