serious relationship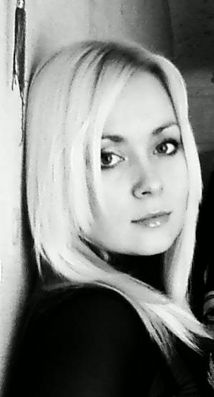 I am very open minded about "the man of my dreams". Age, circumstances, distance are NOT important. You could be 25 or 55, live next door or 3000 miles away, a waitress or a millionaire…it makes no difference… I'll know you are the one when we meet.
My Ideal Partner
I want someone who can take my breath away and knows that "build-up" is important. he has to know how to get down and dirty whether out the mountain four-wheeling or working on his car but also know how to clean up nice and know how to make a woman feel special out on the town. Shy men are great and even those ones that pretend to be shy, but he needs to be able to warm up after a bit too and not be afraid to take control of the situation in an awkward moment. Not 100% sure if I believe in the soulmate thing but I definitely believe there are some people we are meant to meet, even if just for a little while
Username Lilia111
IP Address 91.211.174.101
Reported Country: Australia
Actual Country: UKRAINE*
*It is possible for scammers to fake IP addresses and country.
Remember, this is a FAKE PROFILE set up by a scammer on my dating site. DO NOT ATTEMPT CONTACT. Click here to learn more about the Scammerz.org project.
---
About this entry
You're currently reading "serious relationship," an entry on Scammerz.org
Published:

12.08.10 / 6am
Category: