SEEKING TRUE LOVE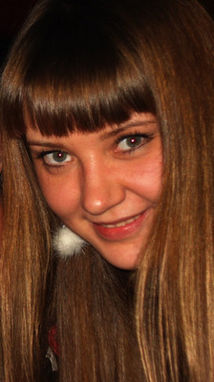 I am a single lady, never married, has no kids but love kids,simple,lovely,nice, caring,sincere,faithful,honest and easy going lady with a sense of humour and i believe in reality a lot…I love to be there for people that need me mostly,my friends describe me as being understanding and compassionate at all times.I would like to share my life based on friendship,trust,hones and true relationship.I am a social person but i take my time to open up initially.I am someone who has time to enjoy the simple pleasures of life with my partner.I am open to relocating for the right reasons and for the right person.I am not interested in a casual relationship, all i seek for is love,care,understanding, maturity,mutaul trust and respect and someone who is ready to be committed;that and only that is why i am here. All fits and we could get along so well regardless of all differences as love is all that matters…
I am a lady new into the web dating and this been the first experince i am hoping to have seeking a true love and purposely fully long relationship minded man,I'm a lady from a well mannered parentage, good home and a well standard upbringing.I am single,never married and has no kids and never had one.I am 30 yrs old, 5′6"tall and 65 kg in weight.I have lived and work as a libarian presently.
I am and average living lady,love to meet people,with different culture,race and tradition.Travelling is part of my hobbies likewise reading,cooking,most indoor sports and partly outdoor sports…
I like to go outing on a very special day,scoopping across the nature of life..I like nature and its part of my work as a libarian.
I am loving,caring,understanding, honest, truthful and trusthworthy..
I am commited to real love and relationship, purposefully marriage minded person,open minded with the utmost respect,indifference to age,race,culture,ethnics and tradition but embrace the right Man with the inner intentions and feelings of affections and love in true sincerity and honesty..
My Ideal Partner
I am here to search for my true love and marriage minded Man.I seek for my true love around the globe cause you might never know or guess where exactly your true love lies and love is spread all over the globe …Though could never judge the right couple to be but its worth the risk.
Username deliciousstrawb
IP Address 80.243.144.9
Reported Country: Australia
Actual Country: UKRAINE*
*It is possible for scammers to fake IP addresses and country.
Remember, this is a FAKE PROFILE set up by a scammer on my dating site. DO NOT ATTEMPT CONTACT. Click here to learn more about the Scammerz.org project.
---
About this entry
You're currently reading "SEEKING TRUE LOVE," an entry on Scammerz.org
Published:

09.30.10 / 8am
Category: