Passion for life – extremely positive, good communicator, enjoy people and learning about their experiences, independent nature but caring of others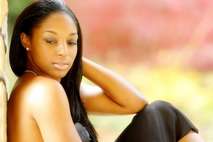 Where to start…….I'm a fun, positive, independent person and generally really enjoy my life. It's filled with many good friends, a great family and I'm lucky enough to have a job that I love!
Being active is an important aspect to my life and am therefore normally attracted to those who are similar.
Having a good laugh is fantastic so a good sense of humour is very attractive!
A typical weekend would normally involve friends, good food and wine, often a movie (ideally a good one!), always something active and hopefully some extra time for the Saturday papers!
My Ideal Partner
Someone who is willing to put in as much to the relationship as i do. Need to be fun and up for a good laugh. If you can make me laugh you'll go a long way.
Fantasy
Both partners deserve satisfactions always which I consider important and necessary.
Movies
I love the idea that every time I go to the movies it could be the best movie I've ever seen! Don't mind a decent block buster but find myself at more 'just left of centre' movies
Music
Pretty much anything that makes the top 40.
T.V.
Like watching romantic comedys with the girls but am happy to let you pick one to.
Books
I love reading – bios, non-fiction and a good 'just one more page' fiction are all on my book shelf.
Food
health foods only.
Username Myheart4u
IP Address 81.214.36.128
Reported Country: Australia
Actual Country: TURKEY*
*It is possible for scammers to fake IP addresses and country.
Remember, this is a FAKE PROFILE set up by a scammer on my dating site. DO NOT ATTEMPT CONTACT. Click here to learn more about the Scammerz.org project.
---
About this entry
You're currently reading "Passion for life – extremely positive, good communicator, enjoy people and learning about their experiences, independent nature but caring of others," an entry on Scammerz.org
Published:

01.27.09 / 9pm
Category: