i am willing to be with u 4ever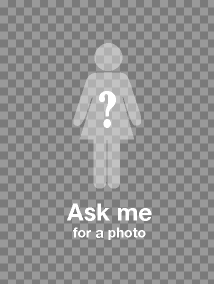 I am loving, caring, romantic, kind and honest person. I'm looking for a long term relations with the happy marriage. I want to share everything with my future husband. We'll have our joy, our success and our problems which we'll always decide together. I'm a very open person, and I don't like hiding anything. I want to give all my love to the husband of my life. And my husband will be the only one for me, because I'm a very devoted person. I hate lie and betray, and I'll never let them come to my home. I like life and think that it's always very interesting and full of surprises
My Ideal Partner
I am looking for a man who is kind to be my life partner a man who is loving, caring, romantic, kind and honest person. I'm looking for a long term relations with the happy marriage. I want to share everything with my future husband. We'll have our joy, our success and our problems which we'll always decide together. I'm a very open person, and I don't like hiding anything. I want to give all my love to the husband of my life. And my husband will be the only one for me, because I'm a very devoted person. I hate lie and betray, and I'll never let them come to my home. I like life and think that it's always very interesting and full of surprises
Movies
Action,comedy,romantic
Music
Gospel,worship,souls,blues,pop
T.V.
movies,sports,musics,documentry
Books
Novels,romantics hints,magazen
Food
fast food;coffe
Username stella4love
IP Address 41.207.162.1
Reported Country: Australia
Actual Country: TOGO*
*It is possible for scammers to fake IP addresses and country.
Remember, this is a FAKE PROFILE set up by a scammer on my dating site. DO NOT ATTEMPT CONTACT. Click here to learn more about the Scammerz.org project.
---
About this entry
You're currently reading "i am willing to be with u 4ever," an entry on Scammerz.org
Published:

06.27.09 / 9am
Category: