Seeking a man with good and open heart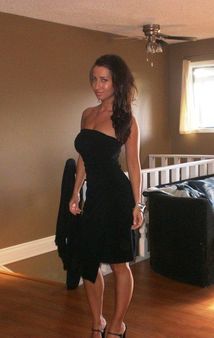 I am looking for "him", that guy that can make my heart skip a beat, who can melt me with his smile and keep me laughing far into the night. I know you are out there, but where?!!! About me, well you shall see, mystery is wonderful, isn't it?
At this point in my life, (I think) I know what I want. I could make a huge list on here but I might scare everybody away and what is the most important is someone who is trustworthy and crazy about me! And someone that is driven and stable, that enjoys kids
A first date should always be at a place where you can get to know each other. Dinner/ lunch/ coffee date are ideal, but if you can think of an adventure or activity we can do and be able to have a meaningful conversation, I am absolutely down.
I am looking for someone genuine. Kind. Caring. Fun. Absolutely someone who can make me laugh!!
My Ideal Partner
I seek a man that understand what love means, Let me know
Username Si3924
IP Address 168.1.76.229
Reported Country: Australia
Actual Country: SWITZERLAND*
*It is possible for scammers to fake IP addresses and country.
Remember, this is a FAKE PROFILE set up by a scammer on my dating site. DO NOT ATTEMPT CONTACT. Click here to learn more about the Scammerz.org project.
---
About this entry
You're currently reading "Seeking a man with good and open heart," an entry on Scammerz.org
Published:

10.22.15 / 8am
Category: