where are u my other half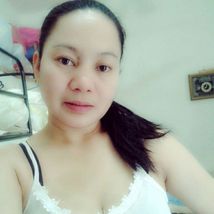 It is hard to explain, but I want to love and be loved. I already suceeded in CAREER. I do not need more of it.
How should I describe myself? I am made for partnership, for companionship. I hate when in a couple there is an egoist. So, I am not like that.
I am for honesty and reality.
Photos in a profile do not show a person, and the intentions of one,
I want to give you the real impression of me! I am ready for any CHANGE! Life is all about changes!
What distantion of travel would you choose for us?
My Ideal Partner
What do I look for a in a man?
I look for honesty, OPEN mind and heart.
I do not care how he will look like as long as time with him brings me shivers on my skin, and feelings in my heart.
My man has to feel the way I feel. This is the main criteria!
I want to take care of him!!!
Do you agree with me?
Username cutedorena
IP Address 127.0.0.1
Reported Country: Australia
Actual Country: SWITZERLAND*
*It is possible for scammers to fake IP addresses and country.
Remember, this is a FAKE PROFILE set up by a scammer on my dating site. DO NOT ATTEMPT CONTACT. Click here to learn more about the Scammerz.org project.
---
About this entry
You're currently reading "where are u my other half," an entry on Scammerz.org
Published:

07.21.15 / 10pm
Category: