Sincerely seeking for the right man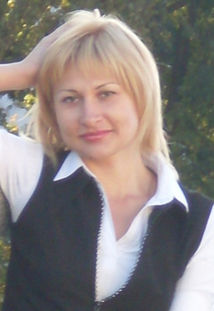 I am a sexy,loyal, and devoted woman who's looking for a man to please me. Someone to share personal moments with, enjoy life and to firmly hold the blessings of a lasting and undying happiness. I am one woman born to please not to tease. I am educated with high goals, morals, and integrity. I am a once in a life time offer, every man's dream. I am willing to relocate to a secure foundation a steady relationship and to meet the terms,now I'm looking for a man who's open minded to have correspondence with. I'm a strong, sexy, smart, independent woman with many goals and lots of drive I love warm weather,dancing cooking, tropical drinks and sandy beaches. I like to party and have fun. I don't want drama in my life anymore. I live life in the fast lane but am willing to see what it is like to chill out and just be. I like romantic evenings and bedroom talk.
My Ideal Partner
An ideal relationship for me would be one where be both respect and show one another that we care for each other. It would be loving and intimate. We would do things for each other because that it what we want.to please each other. , I try to be Gentle lady at all times.
Fantasy
I love sex so much
Movies
I like cartoons
Music
I like hip hop,rock
T.V.
Cartoons,documentries
Books
Novels
Food
american dishes i like most
Sports
I like tennis
Activities
Remember, this is a FAKE PROFILE set up by a scammer on my dating site. DO NOT ATTEMPT CONTACT. Click here to learn more about the Scammerz.org project.
---
About this entry
You're currently reading "Sincerely seeking for the right man," an entry on Scammerz.org
Published:

06.05.11 / 5am
Category: