I don't put up with rubbish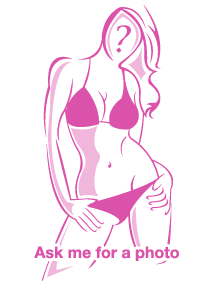 Well sometimes I'm quiet and other times I like to talk. It depends on whether or not there are things to say. I'm laid back and I like to try new things. I'm honest and loyal and I don't take things too seriously. I am fun loving and impulsive, romantic, great kisser I'm told, I may not be the most gorgeous or the sexiest nor do I have the perfect body. I might not be someones first choice but I am a great choice. I don't pretend to be somebody I'm not cuz I'm good at being me. I might not be proud of some of the things I've done in the past but I'm proud of who I am today. Take me as I am or watch me as I walk away…..
My Ideal Partner
Guess I'm sick of games. Online dating is the last thing I EVER thought I'd do. I am looking for someone who cares for me and who I can care for in return. I would like someone who is gentle, honest and has a sense of humor. I want to meet with a man that is loving, honest, faithful, romantic. Wants to be with and do things together, take walks, work around the house, cook together, work with Special Olympics making sure that all the kids have fun and feel good about themselves
Username b2megan
IP Address 108.62.211.144
Reported Country: Australia
Actual Country: SOUTH AFRICA*
*It is possible for scammers to fake IP addresses and country.
Remember, this is a FAKE PROFILE set up by a scammer on my dating site. DO NOT ATTEMPT CONTACT. Click here to learn more about the Scammerz.org project.
---
About this entry
You're currently reading "I don't put up with rubbish," an entry on Scammerz.org
Published:

02.17.13 / 3am
Category: