You near me or not, you gotta be close!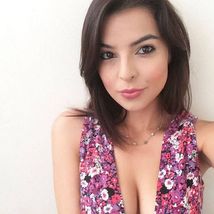 I'm single and i want to have fun. I want someone who is good in bed and maybe that could be you.. I can show you everything and you wont be bored. I love it if u will kiss me like a french, lick me down to my pussy and make it wet with your finger.. If you can travel to my place you can stay in my apartment and fuck me all night and day and make me horny.. I'm open to all age, it doesn't matter, what most important is you will bring out the pleasure and orgasm inside you and we can enjoy a lot.. i can get wild .. I can do the doggy with you or ride you like a horse lick and suck your cock til you cum and spread it in my big tits..we can do 69 or any position you want, we can have sex in my bathroom or at the kitchen table or at my sofa and bring a little thrill..
My Ideal Partner
Send me a message and I'll let you know what I really want.
Username bealopes99
IP Address 128.199.83.245
Reported Country: Australia
Actual Country: SINGAPORE*
*It is possible for scammers to fake IP addresses and country.
Remember, this is a FAKE PROFILE set up by a scammer on my dating site. DO NOT ATTEMPT CONTACT. Click here to learn more about the Scammerz.org project.
---
About this entry
You're currently reading "You near me or not, you gotta be close!," an entry on Scammerz.org
Published:

10.12.15 / 8pm
Category: