Simple being require one as a companion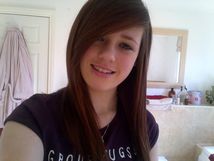 I am an extremely attractive person who is content with life yet who has come to realize the importance of a true life partner. I have always taken pride in the fact that I can do anything I put my mind to, but hey, let's face facts…what makes everything better (no, not A1 Steak Sauce or a Ritz)…having an important someone with whom you can share anything and everything.
I hope to find an equal partner who does not mind holding hands in public (or kissing and hugging for that matter).and who is not afraid to try new things
My Ideal Partner
I am looking for someone who knows doing things together, no matter what it is, can be more fun and more special than anything… be it mowing the lawn, doing the dishes, going for a drive… anything… anything done together… I think it is silly to say you go do the lawn work while i do the laundry… why not do the lawn work together… and then deal with the laundry together,
Username Lolaplumplum
IP Address 127.0.0.1
Reported Country: Australia
Actual Country: SINGAPORE*
*It is possible for scammers to fake IP addresses and country.
Remember, this is a FAKE PROFILE set up by a scammer on my dating site. DO NOT ATTEMPT CONTACT. Click here to learn more about the Scammerz.org project.
---
About this entry
You're currently reading "Simple being require one as a companion," an entry on Scammerz.org
Published:

09.07.14 / 7pm
Category: