I am a naturally lifestyle dominant. My pleasure as a Mistress always is your pain and submission.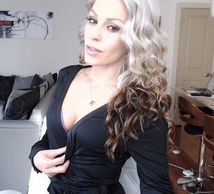 Although I am sometimes gentle to some of the weaker slaves, this is only order to build them up into perfect fully fledged masochistic slaves that can take my full power. I use safe words for the weaker slaves in training. Fully trained slaves do not need safe words as I am the one who knows your limits. I created them!! I will continue to push those limits as W/we develop together.
your will is Mine when we are in the chamber and I expect you to comply fully with My demands. If you should fall out of line, punishment will be swift and just. I may not be a loud Dominatrix it times but that does not mean I am not Dominant by any stretch of the imagination. Domination is a state of mind and being not a state of voice!!
My Ideal Partner
I'm looking for a devoted and obedient slave servant who wants to be owned and trained by Me. Slave servant who knows how to follow exact orders!
Username DommeJessica
IP Address 188.72.102.163
Reported Country: Australia
Actual Country: NETHERLANDS*
*It is possible for scammers to fake IP addresses and country.
Remember, this is a FAKE PROFILE set up by a scammer on my dating site. DO NOT ATTEMPT CONTACT. Click here to learn more about the Scammerz.org project.
---
About this entry
You're currently reading "I am a naturally lifestyle dominant. My pleasure as a Mistress always is your pain and submission.," an entry on Scammerz.org
Published:

11.23.15 / 11pm
Category: