just a girl! asexxy kinky lickable girl,definately a giver and full of suprises,i dont know what your driveing now but here is the keys to a custom made luxury edition .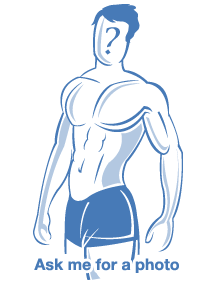 My name is Emma,I'm horny all the time love to have some fun. Don't mind shareing or being shared, my perfect afternoon noon would be a sticky threesomme in a sweet summer's breeze , I'm up for anything and appreciates everything
My Ideal Partner
Someone who loves to have fun and appreciates the finer things in life
Username lotsoffunxxx
IP Address 87.233.219.58
Reported Country: Australia
Actual Country: NETHERLANDS*
*It is possible for scammers to fake IP addresses and country.
Remember, this is a FAKE PROFILE set up by a scammer on my dating site. DO NOT ATTEMPT CONTACT. Click here to learn more about the Scammerz.org project.
---
About this entry
You're currently reading "just a girl! asexxy kinky lickable girl,definately a giver and full of suprises,i dont know what your driveing now but here is the keys to a custom made luxury edition .," an entry on Scammerz.org
Published:

09.09.14 / 5pm
Category: