Where are the good women on here?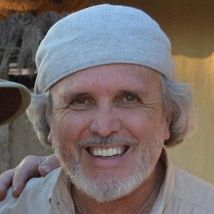 I'm an awesome guy to know- very different from most you 'll meet.I'm fun,intelligent,love to make people laugh.witty and one of the kind.I'm often sarcastic but it's the fun kind,so given it back! I love and care for my family and friends very much- they're fun,honest,loyal,considerate.and extremely important to me.I love a good conversation and notice details.I have strong personality.I love who i am and i know what i want.
My Ideal Partner
I want a woman that I can trust without question and who can trust me the same. A woman whose loves me from her heart and soul. We would be like two vases of water poured into one larger more beautiful vase, in which we would be one. Holding each other, breathing each other, tasting each other as we watch the sun rise and set in each others arms. Laughing, crying, singing, praying, playing, working together to make life fun and safe for each other. I have not found that yet, but I am eternally hopeful. Maybe I am just a helpless romantic, handsome Man but hope is what gets us out of bed each morning to face the day. Been there, seen it and know better. i dont define standard coz i know people are differnt from eachother just what i desire in general.
Username softhearttt
IP Address 192.253.248.70
Reported Country: Australia
Actual Country: MALAYSIA*
*It is possible for scammers to fake IP addresses and country.
Remember, this is a FAKE PROFILE set up by a scammer on my dating site. DO NOT ATTEMPT CONTACT. Click here to learn more about the Scammerz.org project.
---
About this entry
You're currently reading "Where are the good women on here?," an entry on Scammerz.org
Published:

02.10.16 / 11pm
Category: