Looking My Better Half!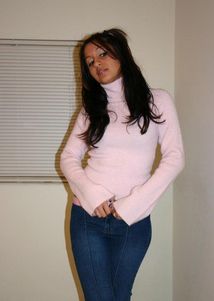 Am an honest and faithful woman with a very BIG and tender heart. I'm also very open, soft spoken, sensitive, understanding, quick witted and sensitive to other's feelings, as well as very affectionate and fun loving. There is no greater feeling to me than to make others happy and see a smile on their faces.i like HONESTY, KINDNESS, COMPASSION, ABILITY TO LAUGH AND HAVE FUN, CONSIDERATE AND AWARE OF OTHERS FEELINGS, INTELLIGENT, OUTGOING,LAID BACK,FUNNY, DRAMA FREE, INDEPENDENT, NON JEALOUS,Outgoing, funny, reliable, honest and easy to confide in.KIND , GENEROUS, SILLY, SMART ASS, INTELLIGENT, WELL SPOKEN, SOMEWHAT INTROVERTED, LAID BACK, DOWN TO EARTH, HONEST, AND TRUSTWORTHY.
My Ideal Partner
I'm looking to meet a sweet Man, I can love and grow old with hand in hand. Someone who enjoys travel and getting away for adventure. I'm looking for someone who enjoys life to its fullest; this includes the best and the worst of times, as they are all part of what makes life complete. Someone who I am able to laugh, cry and be silly with, that is, to be best of friends. Most of all I wish to experience true love with the person of my dreams, for love is the greatest gift of all. I just want what most people want. A strong, loving, healthy relationship with some one I can love, and be loved in return.
Username mariancares
IP Address 79.126.237.183
Reported Country: Australia
Actual Country: MACEDONIA THE FORMER YUGOSLAV REPUBLIC OF*
*It is possible for scammers to fake IP addresses and country.
Remember, this is a FAKE PROFILE set up by a scammer on my dating site. DO NOT ATTEMPT CONTACT. Click here to learn more about the Scammerz.org project.
---
About this entry
You're currently reading "Looking My Better Half!," an entry on Scammerz.org
Published:

06.07.11 / 10am