gbemtjl.yu/oi';pO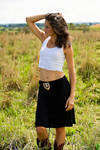 I am Rose Brum From Usa,i am a Business Woman I sell Jeweries,
i am lookng for some one i can trust in live and some one that can love me the way i am. i am from Usa (WASHINGTON) am singel i am 24 years old and i love cooking,i am also looking for a Caring,Loving Man
My Ideal Partner
I am Rose Brum From Usa,i am a Business Woman I sell Jeweries,
i am lookng for some one i can trust in live and some one that can love me the way i am. i am from Usa (WASHINGTON) am singel i am 24 years old and i love cooking,i am also looking for a Caring,Loving Man
Fantasy
jykkkkkkkuuuuuuuuuuuuuuuuuuuuuuuuuuuuuuuuuuuuuuuu
Movies
gegfjhrykytilyuo;
Music
getnjry,lyi.;uol/
T.V.
sgfvwrhnberykmtyi
Books
dbhethr4jy5yuktulk
Food
sgejt5uykl7ilu8o;8o'
Username rose14
IP Address 193.219.226.21
Reported Country: Australia
Actual Country: LITHUANIA*
*It is possible for scammers to fake IP addresses and country.
Remember, this is a FAKE PROFILE set up by a scammer on my dating site. DO NOT ATTEMPT CONTACT. Click here to learn more about the Scammerz.org project.
---
About this entry
You're currently reading "gbemtjl.yu/oi';pO," an entry on Scammerz.org
Published:

06.12.08 / 6pm
Category: