I am Deematus Killen from Liberia, Monrovia. I am search of a wounderful friend that I can spend my entire life wth.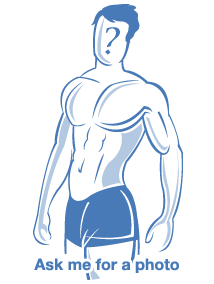 I am a hadsome young guy living in Liberia, West Africa. I am light in complexion, black hair, I am 3 feet 5 inch tall. I have a brown eyes and pink lip. My eyes are very attractive to people. I have wavy hair that many love.
My Ideal Partner
Some that is very mch intelligent, hard working, and very loving. A person who will care for me as I do. I need a person of my level. Any color of hair, and above all will love me until the end of my life.
Username deemat
IP Address 84.54.21.154
Reported Country: Australia
Actual Country: LEBANON*
*It is possible for scammers to fake IP addresses and country.
Remember, this is a FAKE PROFILE set up by a scammer on my dating site. DO NOT ATTEMPT CONTACT. Click here to learn more about the Scammerz.org project.
---
About this entry
You're currently reading "I am Deematus Killen from Liberia, Monrovia. I am search of a wounderful friend that I can spend my entire life wth.," an entry on Scammerz.org
Published:

11.23.10 / 10am
Category: