Looking for honest one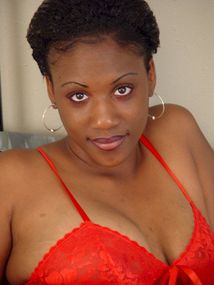 I'm a God loving woman who wants to find a God loving man. I'm real, open and honest looking for the same in return. Id love to find my soul mate and a best friend (as cliche as it sounds). Someone who really understands and gets me. I love to have fun and try new things. I'm kind of a change junkie… I love progressing, evolving, always moving forward. I am wishy washy at times because i love everything and sometimes having to choose one thing over the other can get a little difficult and want someone who can help me make decisions when I'm like that. I'm a little emotional at times (don't worry -not all the time just sometimes) and want someone who feels comfortable with that. I love to travel and really want to share that with my man. I'm a vegetarian because I have a deep concern for the things they put in food and allow us to eat so I'm always trying to eat things that are organic and pure and healthy. Not to say I'm perfect at it, just always striving to put good things in my body. I love to work out when I have time but I don't beat myself up over it if I'm busy, I'm not really into the "meat-head" thing… a healthy balance is good. I love
My Ideal Partner
appreciates nature and cares a lot for the people around me.I love kids and like sharing advice with them i am very educated but Im not a proud person i enjoy traveling and i love to act and during raining season i like cuddling in bed with that special somebody lol.i will love to meet someone wonderful for an intimate relationship that will last till death do us part.I am very jovial and i laugh a lot but i know when to be serious i take life with levity because i believe its not eternal…i am quite humorous and can be naughty at times,Im very playful but i think i am more of a romantic person when Im in good mood and even when my mood seems to be down.I really want a serious person and i am not here for games so if you just want to play games i am not the right person for you.
Username sweetbaby4u
IP Address 109.113.44.165
Reported Country: Australia
Actual Country: ITALY*
*It is possible for scammers to fake IP addresses and country.
Remember, this is a FAKE PROFILE set up by a scammer on my dating site. DO NOT ATTEMPT CONTACT. Click here to learn more about the Scammerz.org project.
---
About this entry
You're currently reading "Looking for honest one," an entry on Scammerz.org
Published:

01.14.11 / 5am
Category: