Hello man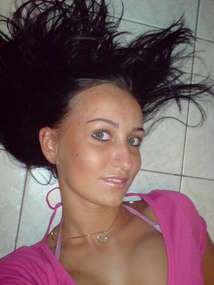 I'm looking for my life partner,a man i can call my own. I have no certain ideal for myself as I consider that it silly. I only wish to speak for me the main thing that me loved and treated me kindly that I never felt loneliness. I wish to find the man which me it will be valid to love and it does not depend on its growth of weight, in general its appearance. I want to meet a man that is ready to have a family
My Ideal Partner
I am a romantic, loyal, sincere woman. My personality is quiet, stable, introspective, calm, honest. My dream to have a loving family. I care most about ideas, the big picture, family gatherings and friendly faces. I like to cook together, or maybe just cook for you. Nice and soft background music and conversation are pleasing to me/psyche. Let's do fun things and be ourselves. I always strive to seek a balanced life involving my mind, body and soul. I've opened my heart and soul for you . I need to belong to one man in the deep blue sea of love I am loving and caring.
Username benevole
IP Address 79.21.24.99
Reported Country: Australia
Actual Country: ITALY*
*It is possible for scammers to fake IP addresses and country.
Remember, this is a FAKE PROFILE set up by a scammer on my dating site. DO NOT ATTEMPT CONTACT. Click here to learn more about the Scammerz.org project.
---
About this entry
You're currently reading "Hello man," an entry on Scammerz.org
Published:

06.15.10 / 8pm
Category: