AM LOOKING FOR MY HALF TO COMPLETE ME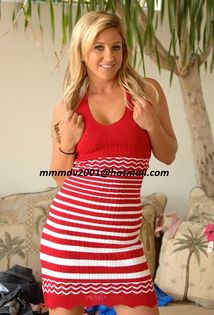 I never really imagined myself using online dating but you work through your time being, have a little too much fun holding out for Mr right and here you are. I look like my pictures, love my family, am gainfully employed and smell good. I am intelligent, fashionable, sensitive to others, well mannered, a good provider, have great values, am personable, sexy and grounded and want the same in a significant other. I'll always hold the door for you and don't do drugs, unless you count green tea. Being single is fine and I certainly don't think that one should be in a relationship for the sake of being in a relationship but life is too short to go through alone and being in love is the best. I am open to finding that and if i find it via the online model, it would be convenient, like ordering relationship take out.

I won't be too detailed on my dating resume as I think it will be a bit more interesting to get to know the specifics through conversation, no? I'm assuming what I am saying will click with someone I like on here, but who am I kidding we all look at the pictures first and sometimes you just fall for who you fall for and all rules go out the window.
My Ideal Partner
I am looking for one man who appreciates the woman he is involved with, also loves and appreciates being treated the way a man should be treated. A man who is able to communicate, and be honest at all times and in all things. One who is caring, committed, focused, driven, motivated, intelligent, sensual, and have a good sense of humor is a must. Love starts as an attraction to another and grows with mutual respect. Someone who cares deeply about my well-being and who in turn is cared for by me as deeply. he is willing to talk out problems, share concerns and also be willing to compromise at times. Someone to work through life's difficult times and share all things with…tenderness, passion, warmth, dreams and desires, laughter and tears but mostly to share life's wonderful journey. If you've read this far…thank you for taking the time to read my profile.
Username 1wow002
IP Address 89.28.178.40
Reported Country: Australia
Actual Country: IRELAND*
*It is possible for scammers to fake IP addresses and country.
Remember, this is a FAKE PROFILE set up by a scammer on my dating site. DO NOT ATTEMPT CONTACT. Click here to learn more about the Scammerz.org project.
---
About this entry
You're currently reading "AM LOOKING FOR MY HALF TO COMPLETE ME," an entry on Scammerz.org
Published:

04.28.11 / 6pm
Category: