your aussie chinadoll..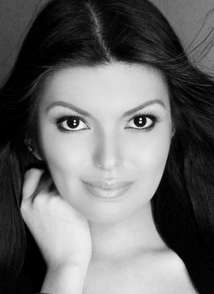 I am a romantic and dreamy nature, but I treat life seriously and thoughtfully. I value sincerity and honesty in people. I am easy-going, calm, fun to be around, tender, honest, kind, intelligent and totally a nice person (smile) I am responsible and social.
My Ideal Partner
An ideal man for me is a mix of Sherlock Holms and James Bond. He is a real gentleman, a man who amazes with his mind and intellect. He will never leave a woman in a difficult situation or danger. He can help in any situation, he can give a worthy advice, he can point out mistakes, but he will never reproach. He is a man who knows what he wants in life. He has some definite goals and he goes with confidence towards his aims. He is a person with a strong mind and body, so he is ready to protect him beloved woman any time. At the same time we can easily communicate on any topic with him and to spend time with pleasure in hugs of each other. He is not shy, so we can dance the whole night or sing loudly in karaoke:) He dreams to have a family, where love and honesty will be the biggest value…
Fantasy
hmmm… having a night steamy sex on the rooftop under the moonlight..
Movies
i love blockbusters hollywood movies..
Music
any type of music
T.V.
Heroes, Prison Break, Greys Anatomy, Samantha who, Ghost Whisperer, Supernatural, 30Rock
Remember, this is a FAKE PROFILE set up by a scammer on my dating site. DO NOT ATTEMPT CONTACT. Click here to learn more about the Scammerz.org project.
---
About this entry
You're currently reading "your aussie chinadoll..," an entry on Scammerz.org
Published:

10.28.09 / 4pm
Category: