Enjoying life. Learning and growing and continually graduating from the school of hard knocks.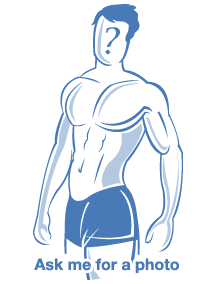 Likes adrenalin but doesn't get enough. Easy to talk to. Looking for an experience preferably good. Into old cars and keeping away from bikes. Love to travel and always look forward to my next trip.
My Ideal Partner
Funny, cute, smart, shy, exciting, down to earth, crazy at times, someone easy to talk to……
Fantasy
Anything that feels right. Not always.
Movies
Goodfellas, training day, rocky, most fast and furious, anything with Eddie Murphy and more
Music
Rnb, hip hop, some trance, house, chill music
T.V.
Don't watch much mainstream tv anymore. Random YouTube clips and anything of interest on Netflix. Narcos is fun.
Food
Italian, Japanese, Indian, Mexican, Greek, Thai, Chinese and anything that taste good.
Sports
Not really into sports unless it's motorsports.
Activities
Remember, this is a FAKE PROFILE set up by a scammer on my dating site. DO NOT ATTEMPT CONTACT. Click here to learn more about the Scammerz.org project.
---
About this entry
You're currently reading "Enjoying life. Learning and growing and continually graduating from the school of hard knocks.," an entry on Scammerz.org
Published:

03.13.16 / 8pm
Category: