I last more than duracell batteries in sex duration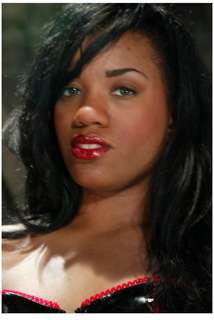 A well endowed lady with a super cute body,sensitive,strong,heavily shaped body,sexy eyes with bedroom voice always on the look for that partner.Am tall,with a chocolate body and shaved hair down below my valley….shaved always..have good orientation about sex and i got so many skills in my bag of sex.I loves toys and i need a man to use that on me as well…My lips are lucious,tits always stands out like secret cameras,pussy boils and moist the atmosphere,how did you thinky ou get rainfall,and ass is so soft like just baked bread….Am always so horny but i want a man who understands me.
My Ideal Partner
A strong,sex and good looking guy who got what it takes to be eating my pussy for dinner.He should be a nice guy and loves to hang out with me,he did be very strong cos i dont want a homicide on the bed as i last longer.have a great cock and firm chest and soggy tongue.
Fantasy
Being fucked and also using a toy on me the same time,sex in an elevator,sex beneath a swiming pool during scuba
Movies
All of sharon stones movies,Godfather,Lord of the ring.
Music
Hip-hop,african music
Books
Penthouse letters,barnes and nobles novels
Food
potatoes,bacon,fish,egg
Username naughtybynature
IP Address 194.177.251.131
Reported Country: Australia
Actual Country: GREENLAND*
*It is possible for scammers to fake IP addresses and country.
Remember, this is a FAKE PROFILE set up by a scammer on my dating site. DO NOT ATTEMPT CONTACT. Click here to learn more about the Scammerz.org project.
---
About this entry
You're currently reading "I last more than duracell batteries in sex duration," an entry on Scammerz.org
Published:

05.05.08 / 5am
Category: