Looking to Find the special someone who would complete me and bring joy and laughter and fill my life, and give me the love and respect I long for and in return I will do the same and even more.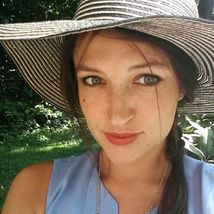 I enjoy meeting and especially getting to know people, from any culture, background, and walk of life. However I am faithful and dedicated to those whom I already call "friend". Each person in this world, deserves respect, has talent, and possesses a beauty, that is his or her's alone just because, they are who they are. I feel that the contents of a man's wallet, is nothing in comparison to the treasures, to behold in his heart and soul. I have lived long enough to realize that a life lived without planning and goals, will eventually witness dreams crumbling down upon the weakened structures on which they were formed. I am an optimist, sensitive, romantic, devoted, and caring by nature, who enjoys life and living trying to find my place in this world.
My Ideal Partner
To me there is nothing more admirable than a person who's character consists of honesty and integrity. Relationships flow easily, when you can trust a person, by his word. Deceit, is the most corruptible of all vices, destroying all virtue that existed before. I feel something most precious is lost, when i am deceived, and that is trust. And then forgiveness is an essential, asked for, or not, even if it just happens in my heart, For it gives me a peace in my spirit, that goes beyond all understanding. And I of course imperfect as I am, I need to forgive, as I also desire to be forgiven. I am not quick to judge, in most any given situation, and will usually balance out all possibilities, before coming to a decision. However I love spontaneity, doing something unexpected and I also like being surprised.
Username Swedon991
IP Address 41.242.137.26
Reported Country: Australia
Actual Country: GHANA*
*It is possible for scammers to fake IP addresses and country.
Remember, this is a FAKE PROFILE set up by a scammer on my dating site. DO NOT ATTEMPT CONTACT. Click here to learn more about the Scammerz.org project.
---
About this entry
You're currently reading "Looking to Find the special someone who would complete me and bring joy and laughter and fill my life, and give me the love and respect I long for and in return I will do the same and even more.," an entry on Scammerz.org
Published:

10.23.15 / 7pm
Category: