pk idsds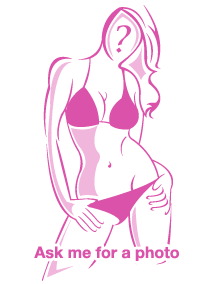 I am a very calm and positive person, cheerful, kind, sincere. I like and I appreciate in people their kindness, their brains rather than body, their sense of humor, their manners and attitude towards different things and situations. I am very patient and attentive. I am elegant and feminine. I feel how much I have inside. I feel that I am a flower which is about to blossom and give scent and flowers which will charm you and keep you by my side. I think I am a bit romantic. I am optimistic and generous. As you see, I am constant in my relations, friendly or romantic. I am honest and loyal.
My Ideal Partner
He should be kind, self-confident, faithful man, who is responsible for his actions, he must also be generous, tender and gentle with me, positive and with sense of humor! I would love to find a man who wants to start long-lasting relationships. I am looking for a wise, stable, committed, intelligent, compassionate, and kind person with a fine sense of humor and positive attitude to life. I want him to be sensual and attentive, strong-minded and faithful, and to lead a healthy lifestyle.
Username honeybaby
IP Address 41.218.230.21
Reported Country: Australia
Actual Country: GHANA*
*It is possible for scammers to fake IP addresses and country.
Remember, this is a FAKE PROFILE set up by a scammer on my dating site. DO NOT ATTEMPT CONTACT. Click here to learn more about the Scammerz.org project.
---
About this entry
You're currently reading "pk idsds," an entry on Scammerz.org
Published:

04.29.14 / 10pm
Category: