A broken heart is blind but true love always guides it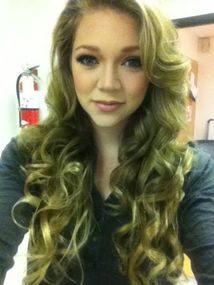 I enjoy traveling, good food, flowers, music, books, my dog, and celebrating special occasions. I love to laugh, learn, experience new life adventures (whether that is a new cultural, culinary, or outdoor adventure), and surround myself with people who inspire me to be better every day. I am happiest when I have balance in my life with regular exercise, healthy food, and quality time with close family and friends.
My Ideal Partner
I'd love to find a good-souled man with a knack for adventure. Someone who is intelligent and communicative, genuine and grounded, kind and affectionate. I believe "there is a lid for every pot". It just takes time to find the right one…I'm looking to meet someone who is fun, down to earth, funny, likes a little adventure, career-oriented, and knows what he wants. And chivalry is extra attractive! Someone who wants to travel or is open to traveling is a huge plus

.
Username treasurelove247
IP Address 176.9.168.107
Reported Country: Australia
Actual Country: GERMANY*
*It is possible for scammers to fake IP addresses and country.
Remember, this is a FAKE PROFILE set up by a scammer on my dating site. DO NOT ATTEMPT CONTACT. Click here to learn more about the Scammerz.org project.
---
About this entry
You're currently reading "A broken heart is blind but true love always guides it," an entry on Scammerz.org
Published:

08.19.14 / 5am
Category: