looking for mr right now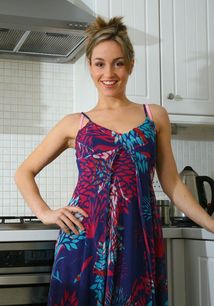 Just to let you know if you are seeking for soul, Possibly, you are looking for me?! I am an energetic and sociable person. I appreciate decency and sincerity in a relationship between a man and a woman. The inner beauty is more important for me than the beauty of appearance. I wish to open a new world in the world of your soul. And if I understand you are the Only whom I am seeking, i share with you all your sorrows and joys, Ii will be your best friend and life partner I like to travel very much. It is very interesting to get more knowledge about the new countries, new people and traditions. It's great to have such a possibility.
My Ideal Partner
I am Someone truly special you would want to meet. I am fun, loving, loyal,
with good looks and most of all – genuine and sincere! . I have to let you
know as well, that am an honest person as I have said, and I have to be
honest with that, I don't have any boyfriend at present now and am not in
any serious relationship. Is a great giver because I so much believe in the
Multiplied returns and that's why I don't lack anything? I never speak
negatively about people,
I have fully decided to be a role Model to my children and a good, loving
and caring wife to my husband,But I doesn't want to mess myself with the
wrong Man,Basically I decided to settle with a very nice understanding
loving and caring Man.
Username onegoodlova
IP Address 212.7.192.139
Reported Country: Australia
Actual Country: GERMANY*
*It is possible for scammers to fake IP addresses and country.
Remember, this is a FAKE PROFILE set up by a scammer on my dating site. DO NOT ATTEMPT CONTACT. Click here to learn more about the Scammerz.org project.
---
About this entry
You're currently reading "looking for mr right now," an entry on Scammerz.org
Published:

12.14.13 / 9am
Category: