….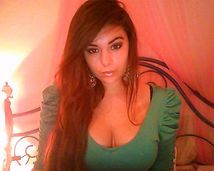 Big Blue Eyes
Long Eyelashes
Dark Brown Hair
I am rather Shy and Respectful around Girls
I love Animals and Nature
I go to Church very often and am Religious
I love to Sing and Dance for people
I love Holding doors open for Girls
I like to write Poetry about Religion, Life, and Love
I love to go for Walks in Nature and the Great Outdoors
I Love to spend quality time with the People I Love Dearly
My Ideal Partner
man is a hard worker. he works a rough manly job like coal mining, construction, oil field… when he comes home from work hes dirty and sweaty. he drives a big ole pickup truck that he works on himself. he enjoys simple things like fishin, campin, and hound dogs. he's as big as a bear and gentle as a teddy bear with me. he likes to drink beer on the porch with me and listen to country music on the radio. he thinks im the perdiest girl in the whole county. after too many beers we act silly and end up slow dancin barefoot in the dewy grass. were more than just 'his old lady' or 'my old man' were best friends. he actually gets my jokes and thinks theyre funny.
Username elisinha
IP Address 86.75.8.236
Reported Country: Australia
Actual Country: FRANCE*
*It is possible for scammers to fake IP addresses and country.
Remember, this is a FAKE PROFILE set up by a scammer on my dating site. DO NOT ATTEMPT CONTACT. Click here to learn more about the Scammerz.org project.
---
About this entry
You're currently reading "….," an entry on Scammerz.org
Published:

01.05.12 / 6am
Category: