I am want a serious lover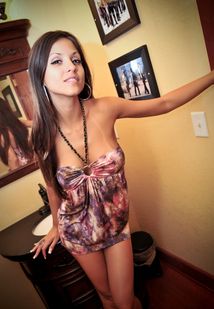 My name is Florence,am a single girl with no kids.Good Christian who
loves being surrounded by family. I'm a very caring and generous person. I
like to make other people happy; there is nothing more fulfilling than
bringing laughter or a smile to someone's face. I have been told that I have
a great sense of humor, but you will have to judge that for yourself. I
would describe myself as being rather quiet almost shy when meeting new
people, but open up rather quickly once I get to know you. I am a great
listener, I am an honest,loyal, passionate,giving affectionate, sexual,
supportive, sensitive, and a good listener who is easy to get along with. I
am outgoing and very spontaneous.I am not working and i am living with my
Grandmum ,As parent died when i was young.I am soft and gentle girl, I
believe in God and in the soul. I like watching movies, going out for
dinner, walk, hold hands, read books about God, Do constructive tasks around
the house.
My Ideal Partner
I am looking to build a relationship which is based on trust,
integrity, honesty and lots of romance. I am looking for a
relationship,marriage and life full of happiness. I dream to meet a man who
love children and respect family traditions.I am ready for a serious
relationship and I really look forward to starting that with the right
person,I would like to let you know up front I'm not looking for just a
pen-pal, I would like to find someone that I can share life with to enjoy
the good time and be there for me in the tougher times as I will do the
same. I think that I'm a good person and will be able to make someone happy.
In this big world there is a lot of happiness and I want to be happy
and to be loved by my second part in this big world.
Username sweeetsexi
IP Address 81.67.113.127
Reported Country: Australia
Actual Country: FRANCE*
*It is possible for scammers to fake IP addresses and country.
Remember, this is a FAKE PROFILE set up by a scammer on my dating site. DO NOT ATTEMPT CONTACT. Click here to learn more about the Scammerz.org project.
---
About this entry
You're currently reading "I am want a serious lover," an entry on Scammerz.org
Published:

03.16.11 / 2pm
Category: