I am looking for the love of my life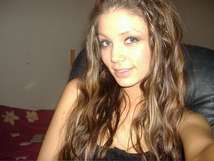 I am educated with high goals, morals, and integrity. I am looking for a serious relationship that can lead to marriage, no matter what age, age is just a number I'm looking for a male who's open minded to have correspondence with.I'm a strong, sexy, smart, independent lady with many goals and lots of drive. I love to have fun and need a real man by my side to hold it down with. I also need a man who will take good care of me as how loving lady I need a man with good conversation, intelligence, street smarts and one who knows how to treat a lady.
My Ideal Partner
Well more about me: what am looking for? there must be something about it that's why I'm here to figure it out i wanna find an independent man that's the kind of man i need, a man that is certain about his decisions; matured, responsible, caring and lively man that doesn't need help from his friends to know if he should do something or not, a man that likes to go clubbing but prefers to stay with his woman at home, cuddling each other on the coach, watching a movie, eating popcorn, someone that likes to travel, go on holidays to exotic countries.
Movies
From movies? I like to watch the comedies, fantastic films,romantic films and so on, But i was left with a good impression about the films 'The Lord Of the Rings', 'Harry Potter'. I hope you have watched these films? But i found it interesting watch the film 'The Brave Heart' by an actor Mel Gibson, where the war between England and Scotland is described.
Music
For music???

I like listening to musics of the following groups 'BonJovi', 'U2′ ,'Cranberries','Scorpions','Elton John', and so on… In general, I like listening to good and modern music.
T.V.
Oprah show,Tara show,bill cosby etc
Books
I am in a huge delight from the reading of the book S. King 'The Dark Tower', in my opinion, it's a very interesting book, where the main hero Roland is a purposeful man, he goes to the purpose, to a dark tower, and I like the quality of Roland as being the purposeful character! I consider, that this is one of the important qualities of any man.
Food
About food? Ok, from the favorite food dishes, I want to allocate a fried potatoes, various kind of soups, also I like meat too, I don't want to hide it from you:) I like fish and chicken so much, do you like chicken? It's so tasty. Also I like pizza so much. It's very tasty too, I like pizza with a cheese. I would like to say to you that I like fruits and vegetables, especially, an apple lemon, orange, banana, tomatoes, cucumbers and so on, there are many kinds of vitamins. Do you like to cook?Cos i am a good cook:).
Username wendyseekslove
IP Address 41.153.165.141
Reported Country: Australia
Actual Country: EGYPT*
*It is possible for scammers to fake IP addresses and country.
Remember, this is a FAKE PROFILE set up by a scammer on my dating site. DO NOT ATTEMPT CONTACT. Click here to learn more about the Scammerz.org project.
---
About this entry
You're currently reading "I am looking for the love of my life," an entry on Scammerz.org
Published:

04.14.10 / 6pm
Category: