Looking for true Love ..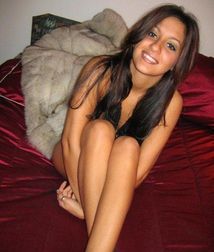 i am a very nice and friendly lady i consider myself pretty and and fun to be with , i am educated and i have class , and want to enjoy life as much as possible , i love romance , i love to travel and enjoy gourmet food , i am sexy and i have a pleasent apeareance and a good sense of humor .i live a good life always and i will love to find someone to love and be together for the rest of my life , if that is the case and i meet someone from other country i could relocate ..i play tennis and i swim good and also a good horse rider,I also love to garden flowers and also rear horse i have a small farm .I love natural gift of nature,my favorite color is green. i like friendship but i am selective i also like movies and theatre.You can send your picture and also chat with me on Yahoo my i.d is Jessy_angelfly(at)yahoo.com ..
My Ideal Partner
i will like to meet a man that has an attractive personality masculine and loving i dont care if he is not a gorgeous guy as long as he has a decent appeareance, clean and organise but i care for affection and a gentelman, and kindness, that knows how to treat a woman right, also not a critical person and be ready for a long and very good relationship
Movies
Hang over
Username jessy1145
IP Address 89.187.142.72
Reported Country: Australia
Actual Country: CZECH REPUBLIC*
*It is possible for scammers to fake IP addresses and country.
Remember, this is a FAKE PROFILE set up by a scammer on my dating site. DO NOT ATTEMPT CONTACT. Click here to learn more about the Scammerz.org project.
---
About this entry
You're currently reading "Looking for true Love ..," an entry on Scammerz.org
Published:

10.02.10 / 10am
Category: