you are the man?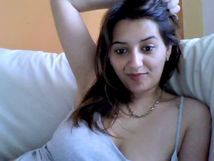 AM A HONEST PRUDENT HARD WORKING AND VERY TIMELY WOMAN MY DREAM IS TO FIND MY SECOND HALF IN ORDER TO GO FORWARD BOTH TOGETHER. TO BUILD MY FAMILY AND FACE ALL FOR THEM. MY GOAL IS TO BE THE FISRT IN MY SELL AGENCY IMPROVE MYSELF AND RAISED IN ALL ASPECT SPECIALLY IN MY WORK I AM WORKING HARD TO BE PROMOTED .
ON THE OTHER HAND MY SECOND DREAM IS TO BE MOTHER AND HAVE AT LEAST ONE CHILD I WILL BE VERY PROUD OF HIM AND LOVE MY CHILD SO MUCH. I KNOW TO BE MOTHER AND GET PREGNANCY IS ONE OF THE GREAT DREAM OF EACH WOMAN AND I HOPE TO GET IT WITH THE RIGHT MAN.
My Ideal Partner
I AM LOOKING FOR A MAN THAT HE HAS SAME OBJECT AS I AM A GREAT RESPECT OF MARRIAGE AND FAMILY SOMEONE WITH SOLIDS VALUES TO LOVE WHAT HE IS ALWAYS DOING AND THE MOST IMPORTANT SOMEONE WHO REALLY RESPECT A WOMEN AS SHE IS OR TEACH HER. I DON'T LIKE IF HE HAS AN ADDICION. HE MUST BE HONEST AND SINCERE TO BE ABLE TO LOVE AND BE LOVED SOMEONE TO HAVE THE ENOUGH MATURENESS TO FACE A NEW RELATIONSHIP. I LIKE A MAN WHO LIKES TO DO SPORTS AND THOUGHT TO BE BETTER MAN.
Username kchantal201
IP Address 41.189.37.89
Reported Country: Australia
Actual Country: COTE DIVOIRE*
*It is possible for scammers to fake IP addresses and country.
Remember, this is a FAKE PROFILE set up by a scammer on my dating site. DO NOT ATTEMPT CONTACT. Click here to learn more about the Scammerz.org project.
---
About this entry
You're currently reading "you are the man?," an entry on Scammerz.org
Published:

07.11.13 / 3am
Category: