Adventure is my game and i want to play it with you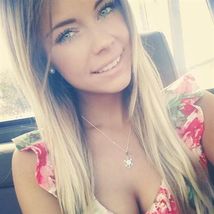 I am Whitney,witty and funny girl. I live life to the fullest. I love to discover new things, new places and i love meeting new friends. Getting into new adventures never fails to thrill me.i am always looking for new things to do, new places to go and someone to spend my adventures
with.i never get tired of making the most out of what i have and what comes my way. each day is my new beginning…if you're interested let's make today the start of something new.
My Ideal Partner
Today i hope to meet a hunk with the strength of a superhero who could make me feel secure and protected. a man with great sense of humor also fascinates me, someone who is easy to talk to, who can make me laugh and feel special at the same time. he would love to spend time doing different adventures and never get bored.he sees everyday as a new chance to discover more new things and explore life's endless possibilities without fear. are you my adventurous, fearless superhero hunk?
Fantasy
why not ask me…to find out
Movies
action movies, suspense thriller
Music
light rock
T.V.
csi, bones, castle, arrow
Food
pizza, pasta, fruits, coffee
Sports
swimming
Activities
Remember, this is a FAKE PROFILE set up by a scammer on my dating site. DO NOT ATTEMPT CONTACT. Click here to learn more about the Scammerz.org project.
---
About this entry
You're currently reading "Adventure is my game and i want to play it with you," an entry on Scammerz.org
Published:

06.27.13 / 7pm
Category: