here we go again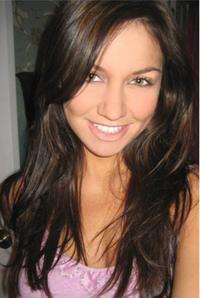 I feel that I am a very loving and caring individual. I like to make sure that there is always good communication in a relationship. I am not one for drama and constant chaos. I am new to the dating scene and I would love to find some one who I can grow with. I hoping to find a companion to share my life with. I am a little shy at first but once you get to know me I will open up
My Ideal Partner
I'm looking for A NICE
man WHO TREATS A woMAN WITH RESPECT
BEING HONEST AND TRUE WITH WHO YOU ARE WITH, MAKES
THE TIME TOGETHER THAT MORE SPECIAL. I HAVE A GREAT
SENSE OF HUMOR AND LOVE TO HAVE FUN, I ENJOY MAKING
THAT SPECIAL MAN LAUGH AS MUCH AS POSSIBLE.
I WOULD REALLY LIKE TO FIND A MAN THAT WOULD ENJOY DOING MANY THINGS TOGETHER, I SEE MYSELF AS ROMANTIC TYPE
OF babe, I ENJOY WALKING ON THE BEACH WITH MY Guy ON
A WARM SUMMER NIGHT, HOLDING HANDS AND ENJOYING EACH
OTHERS TIME TOGETHER, OR MAKING HER A NICE CANDLE LIGHT DINNER AND WARMING UP TO A FIRE. WE ARE ALL LOOK-
ING FOR THAT SPECIAL SOMEONE, SOMETIMES IT TAKES A
LITTLE LONGER FOR US TO FIND THAT PERSON WE WANT TO BE WITH. I BELEIVE THE RIDE CAN BE MORE FUN THEN THE
DESTINATION, AND WE ARE ON THIS EARTH FOR JUST A BLINK
SO MAKE IT COUNT EVERYDAY YOUR HERE.
Username ritamila15kk
IP Address 81.91.227.14
Reported Country: Australia
Actual Country: BENIN*
*It is possible for scammers to fake IP addresses and country.
Remember, this is a FAKE PROFILE set up by a scammer on my dating site. DO NOT ATTEMPT CONTACT. Click here to learn more about the Scammerz.org project.
---
About this entry
You're currently reading "here we go again," an entry on Scammerz.org
Published:

07.15.08 / 5am
Category: